Project Manager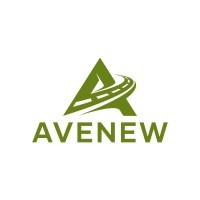 Avenew
Job Functions:
Other Engineering, Product, Sales & Business Development, Operations
Locations:
Indianapolis, IN, USA
If you seek a fast-paced, entrepreneurial environment, ground-level opportunity to make an impact in your community, then our team is for you. We need a motivated Project Manager to help deliver infrastructure improvement projects while also helping develop our culture and operation. If you are interested in making an impact, leaving your mark, being a part of something new, and growing yourself within a competitive team, then Avenew is for you!
About the Opportunity
Be a Project Manager at Avenew and appreciate the ability to advance yourself while also advancing the community you live in. At Avenew, we are in the improvement business. We improve communities, and while doing so, we improve ourselves. This position is a ground level opportunity at a new company looking to create and capitalize on a new marketplace. In this position, delivering projects on time and on budget, while also driving innovative problem-solving initiatives, with all necessary professionals and disciplines, will be among one's primary duties. The Project Manager is also responsible for project scope, schedule and budget in conjunction with the owner and company leadership.
Needed for Success
To be prepared for success in this role at Avenew you will need the following:
· A relentlessly positive attitude!
· A desire to serve others to the highest level in helping them achieve their goals.
· Be interested in making yours and other communities a better place to live, work and play.
· Four (4) years of project management experience OR Associate's Degree and two (2) years of transportation/infrastructure project management experience OR a Bachelor's Degree.
· Professional Engineer license and/or knowledge of civil infrastructure industry a plus.
· An avid learner and critical thinker with natural tendency to ask the right questions to gather necessary problem-solving information.
· Ability to manage and work within a team of professionals.
· Excellent communication and presentation skills with the ability to present complex information in a clear and concise manner.
· Strong analytical skills and the ability to make decisions quickly with great attention to detail.
What is Avenew?
Avenew is building the future of infrastructure – addressing the cost of ownership, long-term quality, sustainable construction methods and tech-enabled capabilities. We are an asset management company that assists communities and private enterprises on preventative road maintenance and repair. We are also an innovative solutions company that finds new and unique ways for communities to accelerate their desired infrastructure outcomes thus achieving their economic development goals faster.
Why you will love working at Avenew
In this role you will be able to grow professionally, see your immediate impact, assist in building our culture, and work on innovative projects focused on improving our communities to create a better future.
Avenew welcomes the diverse backgrounds, experiences and perspectives of all to work together to accomplish our goals.
EOE/Veteran/Disability
Email your resume to info@avenew.com to apply.